Client: 19 Lynedoch Street Ltd
Role: Cost Consultancy, Employer's Agent and Principal Designer
Value: £2.65 million
Programme: December 2014 to April 2016
Procurement: D&B
Location: Glasgow, Central Scotland
Project Description
The proposed works comprise of the construction of a new five storey luxury residential masonry building containing 18 individual plots and associated external works within a prestigious address in Glasgow's West End.
Our Role / Scope
This £2.65m project is currently in construction with a completion date of March 2016.
Doig+Smith were appointed to provide full cost consultancy, Employer's Agent and PD services. The project was competitively tendered and negotiations took place with the lowest and most compliant tenderer. Following an Enabling Works package which commenced in February 2015, the Contract was awarded in March 2015 for the Main Works.
Throughout the construction period, Doig+Smith have issued instructions for variations to the contracted works and provided full cost consultancy services including the processing of Valuations, submitting monthly Cost Reports to the Client and attending monthly Site Progress Meetings.
Technical Capacity
The team comprise of the following:
Lead Quantity Surveyor/Employer's Agent
Assistant Quantity Surveyor
Principal Designer.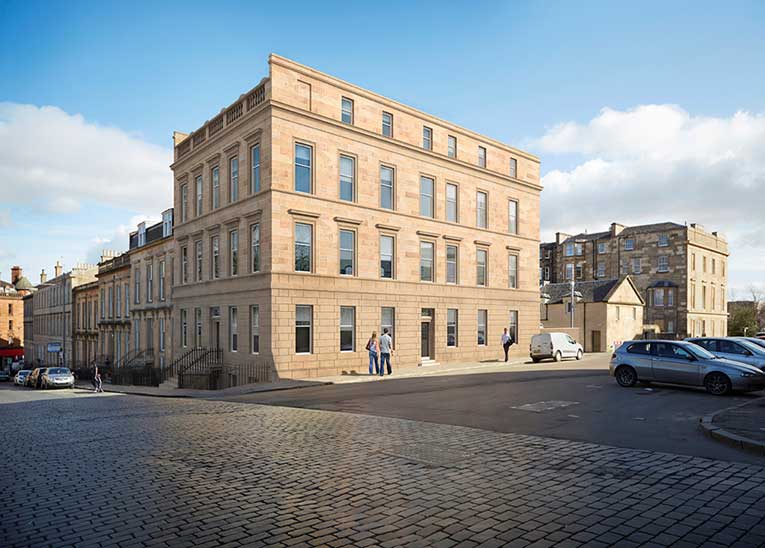 Benefits To Client
Extensive value engineering and analysis of certain aspects of the design was conducted to ensure the brief, budget and most efficient construction programme was achieved and did not compromise the design which had to adhere to strict planning requirements.
Clear definition of the scope of works from the outset of a project is key in ensuring the entire project team is aware of the end goal and what actions each team member must complete to achieve the desired outcome.
The 'in-house' service for the delivery of cost consultancy, Employer's Agent and PD services has allowed for a co-ordinated and integrated approach to the post contract delivery of the project which remains within the project programme.
// Removed Expetise tags - KG 13/09/2016 ?>