Client: Irvine Bay Regeneration Company
Role: Employer's Agent including Quantity Surveying
Value: £1.75 million (Both Phases)   (Phase 1 - £900k)  (Phase 2 - £850k)
Programme: Phase 1 - 30 weeks   Phase 2 - 24 Weeks
Procurement: Single Stage Design & Build
Location: Irvine, Scotland
Project Description
Phase 1 consisted of two buildings with five start up units in each building. The Client is Irvine Bay Regeneration Company who are trying to encourage inward investment into the Irvine Bay area. The contract is complete for both Phase 1 and Phase 2 as Design & Build Contracts.
Our Role / Scope
Doig+Smith provided initial Cost Estimates for the overall project prior to procuring the works. Post contract we undertook the role of Employer's Agent / Quantity Surveyor.
Technical Capacity
The team comprise of the following:
Project Director;
Senior Quantity Surveyor and;
Trainee Quantity Surveyor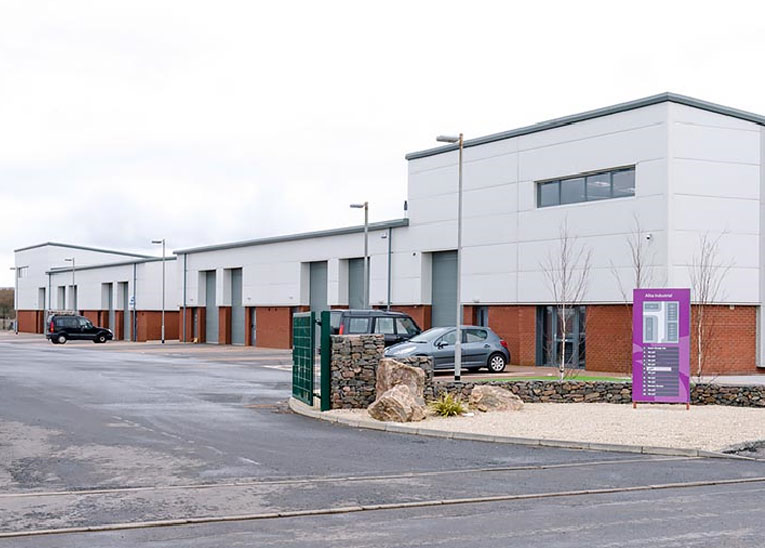 Benefits To Client
Innovation & Sustainability Aspects: The projects were designed with BREEAM in mind although it was not a requirement of the project. However, SBEM calculations also formed part of the design considerations for the M&E design in trying to derive a design that was as Energy efficient as possible. Due to the uncertainty with regard to potential tenants we had to consider the units being as flexible as possible. This meant that we had to procure the works with drainage pop ups, steelwork for potential windows and doors to give tenants ultimate flexibility.
Partnering & Collaboration: It is difficult to create a collaboration environment on a "one off" Design & Build tender. However, the Design Team have worked on a number of projects together for Irvine Bay Developments. The Phase 1 works were well understood and learning on that project has been taken forward into the Phase 2 contract. We have worked together with Irvine Bay Developments on a number of projects and thus understand their procurement procedures and processes and requirements.
Key Challenges: The biggest challenge of this project was in trying to understand the market demand in a depressed market. Whilst the project was given approval and funding was in place, the development had lots of uncertainty. Two buildings were decided upon as Phase 1. Maximum flexibility would consist of five start up units per building but would the market respond to this or would there be more interest in one tenant for one of the buildings? In the end, the Client decided to develop the units with maximum flexibility albeit the services were capped rather than being installed to each unit.

Procurement was also a key issue. We were responsible for managing this process. The project was issued on the Project Scotland portal with over 20 expressions of interest. We thus had to prepare an enquiry document to ensure that we sourced an appropriate Supply Chain. This was successful and from a short list of five tenderers, the successful contractor was eventually selected. This proved successful but was a key challenge of the project. The final key challenge was Phase 2. This phase had to take cognisance of a future phase which was unclear in terms of the scope. The utilities and civil design had to take cognisance of this within a design and build contract.