Client: The City of Edinburgh Council
Role: Full Quantity Surveying Services
Value: £7.0 million
Programme: Commenced January 2011 – Completion June 2012
Procurement: SBCC Standard Building Contract with Quantities – 2005 Edition
Location: Edinburgh, Central Scotland
Project Description
Today The Assembly Rooms is a unique conference and events venue in the heart of Edinburgh's new town offering unrivalled service and impressive, versatile spaces for exceptional events.
Back in 2011, a full refurbishment was undertaken of this 1783 "A" listed building. The works to this architectural and culturally significant building include structural alterations to enhance acoustic separation between retail and performance spaces; restoration of decorative finishes to principle rooms; comprehensive replacement of redundant services installation to ensure a suitable environment to preserve the interior and the introduction of comfort cooling to Ballroom and Restaurant. New build extensions were added to increase toilet provision and circulation. The re-introduction of Retail Units to the Rose Street façade has restored these spaces to their original use for the first time since 1950. This refurbishment has provided flexible space to suit differing functions of various sizes supported by retail income, protecting the long term future of these historical buildings.
Our Role / Scope
Doig+Smith's role included cost planning, option costing, value and risk management, preparation and management of the risk register, value engineering, whole life costing, procurement, management of change control, agreeing variations and agreement of the final account.
Technical Capacity
The team comprise of the following:
Project Director;
Lead Quantity Surveyor
Assistant Quantity Surveyor
M&E Surveyor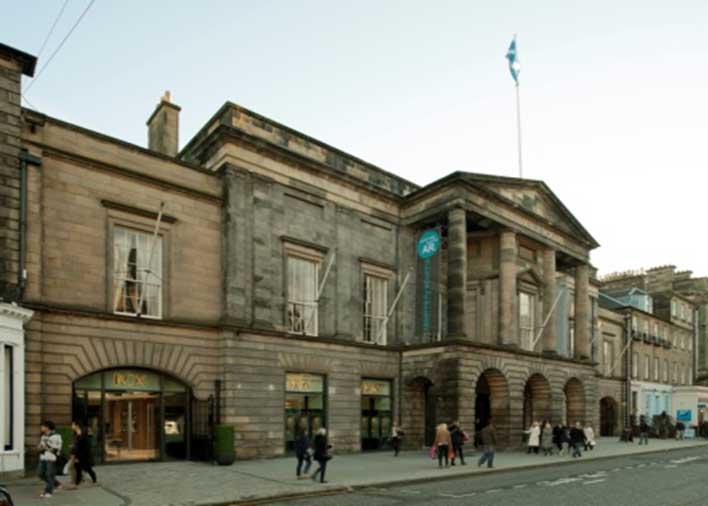 Benefits To Client
Value Engineering: Doig+Smith successfully led a series of value engineering workshops that were necessary to achieve the level of savings required due to the reduction in Heritage Lottery Funding. In order not to impact on the quality of the building, close working with the other members of the Design Team was required. Several option appraisals, regarding flexibility of the performance spaces and the use of the restaurant kitchen areas, were undertaken to inform the Client of any cost impact prior to any firm decisions being made.
Cost Management: Cost management, change control and value engineering are vital from the outset to ensure the budget is constantly maintained. By successfully controlling and understanding the costs on this project Doig+Smith are able to quickly identify areas where costs could be reduced without impacting the design intent.
// Removed Expetise tags - KG 13/09/2016 ?>