Client: University of Strathclyde
Role: Full Cost Management Services, Change Management, Value and Risk Management
Value: £26.1 million (construction value)
Programme: May 2008 – February 2011
Procurement: NEC3 Option A
Location: Glasgow, Central Scotland
Project Description
Phased Design & Build of a new nine storey teaching facility. The high quality 8,000m2 building provides the main entrance, reception and social learning space at ground floor level enclosed by a triple height glazed façade. Undergraduate resources are located over the first 3 levels and are designed to encourage staff and student interaction. Facilities include a 160-capacity teaching laboratory, interactive write-up spaces and a sterile procedures laboratory for the handling and packaging of drugs. The upper 3 levels provide fully flexible floorplates providing laboratories, write-up space and offices with glazed link bridges connecting to the existing Robertson Wing.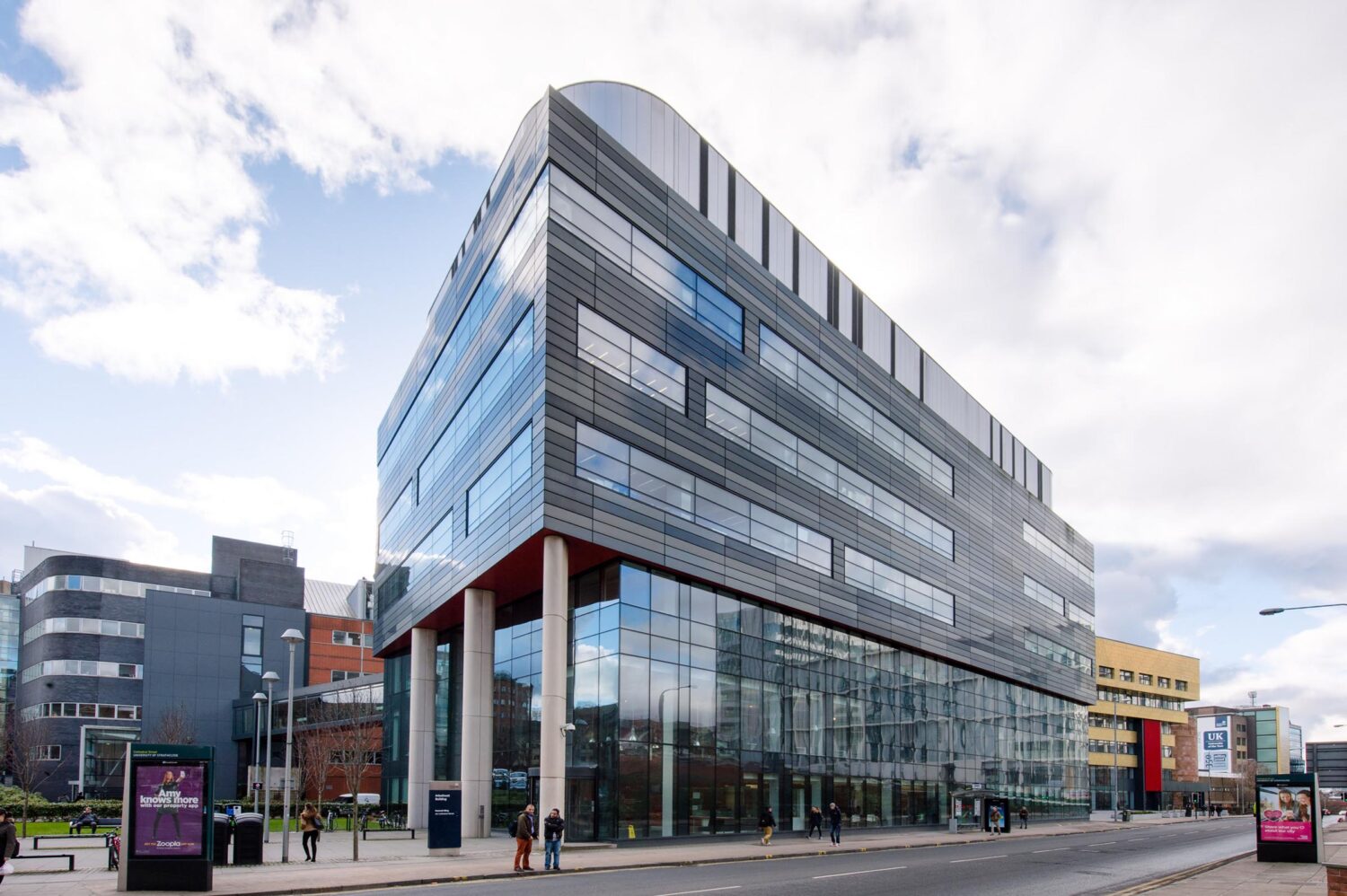 Our Role
Our role was to manage cost through the design, procurement and construction stages to ensure that the University's requirements for a state of the art Teaching and Research Facility were delivered within a strict budget. Our role also included advising on the two stage procurement approach and working closely with the successful contractor to agree the contract sum. We also facilitated Risk Management workshops and were responsible for preparing and managing the Risk Register.
Technical Capacity
The team comprise of the following:
Project Director;
Lead Quantity Surveyor; and
Quantity Surveyor
Benefits To Client
Value Engineering: Tender returns at the height of a particularly buoyant construction market necessitated extensive value engineering to meet the Client's budget led from the front by Doig + Smith. This involved a comprehensive review and agreement of alternative design solutions delivering savings approaching £1M, exceeding the original target and allowing the project to proceed within the constraints of the original budget and without compromising quality.
Cost Management: Close control, monthly monitoring and reporting of costs and cash flow following value engineering and contract award have proved key in delivering this project within budget.
// Removed Expetise tags - KG 13/09/2016 ?>