Client: Private Client
Role: Employers Representative, CDMC
Value: £14 million
Programme: April 2013 to August 2015
Procurement: Joint Venture
Location: Bristol, England
Project Description
Cheswick Village is a new build development to create the centre of a large estate to the north of Bristol.
The project includes the creation of 93 apartments, 14 retail units, car parking and village square.
The apartments were delivered for a number a uses. Private sale, shared equity and affordable rental.
The works were phased to permit the first apartments were occupied during May 2015 with remaining phases being completed by August 2015.
The project was a new build construction to complete the central village amenities in the centre of a large new estate. The inclusion of both retail and residential allowed the scheme to be feasible.
Our Role / Scope
The Client procured the works through a joint venture with a regional housing contractor to fund, design and construct the works and this prompted a role for a party to protect the Clients interests.
We have worked with the Client previously and we were instructed to represent the Client form the appointment of the Joint Venture Partner through to completion.
We were also appointed by the Development Team to act as an independent party to act in the completion of the numerous parts of the scheme.
We also acted as the CDM Co-ordinator.
The joint venture agreement only allowed us limited capacity to act, but within this we were able to provide advice to the development team at all stages of the design and construction process.
We acted as the principle interface between incoming Tenants and Housing Associations.
Technical Capacity
The team comprise of the following:
Project Director;
Lead Project Manager; and
CDM Co-ordinator.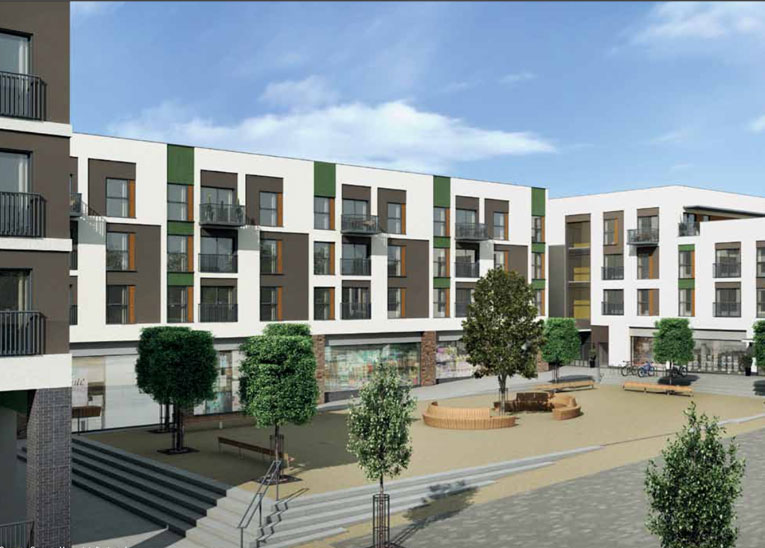 Benefits To Client
Residential and retail experience allowed us to advise the Development Team whilst not being formally appointed;
Project Management and Building Surveying expertise used to protect the Clients interest;
Comprehensive understanding of legal requirements for completion of leases.
// Removed Expetise tags - KG 13/09/2016 ?>