Client: Dunoon Burgh Hall Trust
Role: Full Quantity Surveying Services
Value: £1.6m
Programme: September 2015 - September 2016
Procurement: Traditional with Quantities
Location: Dunoon, Scotland
Project Description
Full repair and refurbishment works to an 1874 'Category B' listed building, including a new zinc clad glulam framed extension to the rear to serve as both a cultural and arts hub for Dunoon and the surrounding area.
The Dunoon Burgh Hall Trust was formed to oversee fundraising in order to finance the works. The works included significant structural repairs, restoration of the façade and internal decorative finishes and full replacement of the existing services installations with a modern, automatically controlled system suitable for the Hall to serve as a multi-use venue.
The flexible space is provided to meet the needs of various user groups. A public gallery/display space is provided along with a café area, encouraging community use of a building that had fallen into disrepair.
Our Role / Scope
We were appointed to provide Quantity Surveying services and in a Project Management advisory role to assist the Client's own internal project team with technical advice.
Our responsibilities included:
Pre Contract Cost Planning and Value Engineering
Procurement and Tendering, including preparation of Bills of Quantities
Post Contract Cost Control & Reporting
Post Contract Project Management Consultation
Seeking agreement on variation costs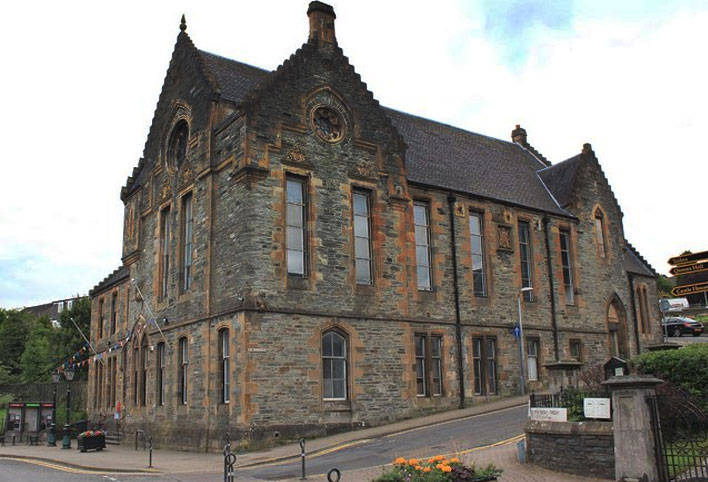 Technical Capacity
The team comprise of the following:
Project Management Director;
Quantity Surveying Director; and
Quantity Surveyor
Benefits To Client
Assisted with applications to various funding groups including HLF, HES, BIG Lottery and Creative Scotland.
Provided technical advice to the Client body during the course of the works on programming, contractual matters and performance of the Contractor and Design Team
// Removed Expetise tags - KG 13/09/2016 ?>