Client: University of St Andrews
Role: Cost Consultancy
Value: £45.0 million
Programme: June 2008 – December 2010
Procurement: Two Stage Design & Build SBCC 2005
Location: St. Andrews, Scotland
Project Description
A world class teaching facility whose research facilities are fully integrated with other sciences. The building comprised specialist research suites, laboratories, clinical skills suite, lecture theatre, seminar rooms, tutorial rooms and flexible, multi-use teaching rooms to facilitate interdisciplinary teaching and research between medics and students. BREEAM excellent status.
Our Role / Scope
Doig+Smith's role included cost planning, option costing, value and risk management, preparation and management of the risk register, value engineering, whole life costing, procurement, management of change control, agreeing variations and agreement of the final account.
Technical Capacity
The team comprise of the following:
Project Director;
Lead Quantity Surveyor;
Assistant Quantity Surveyor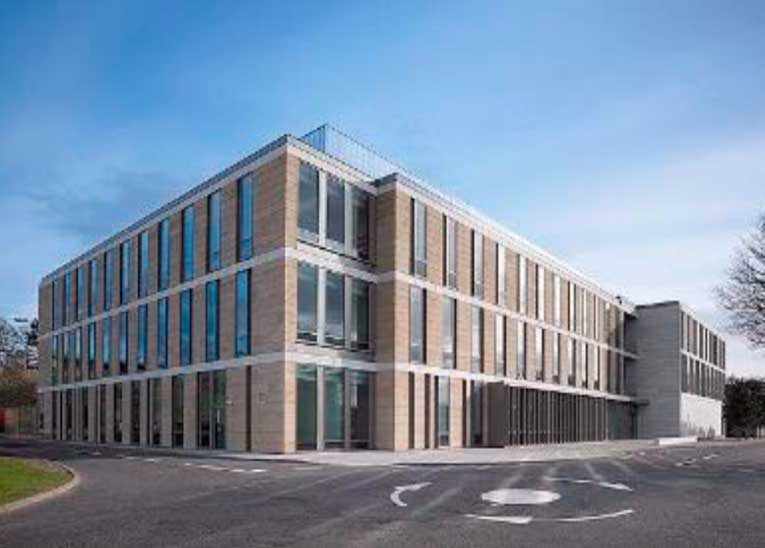 Benefits To Client
Change Strategic Early Advice: Sound early cost advice was essential to ensure that the significant project aspirations were achievable. Doig+Smith went beyond construction cost planning, and looked at cost benefit analysis for a significant number of design options. In addition detailed whole life costing was carried out which considered not only construction costs but running and maintenance costs too. This information allowed our Client to make informed decisions based on all significant factors and ensured that the running and maintenance costs were minimised.
BREEAM: Doig+Smith were integral in ensuring that BREEAM Excellent was achieved, providing cost advice on solar thermal, green roofs, rainwater harvesting, heat recovery and CHP units. We prepared component level analysis, cost benefit analysis and whole life costing to influence the design and to achieve BREEAM credits towards the overall rating.
Value Engineering: The brief for this project was to produce a carbon neutral world class teaching facility within the available budget. Doig+Smith provided our Client with accurate timeous cost advice that allowed confident decision making. A particular challenge faced on this project was to find £2M of cost savings whilst not impacting quality. Doig+Smith drove this process and facilitated a number of value engineering workshops. We promoted communication by all team members on this and summarised the results into a shopping list of items that the Client was able to choose from. As a result the target savings were exceeded with no significant impact on the aspirations of the brief.