Client: TIAA Henderson Real Estate
Role: Project Management and Contract Administration
Value: £5 million
Programme: May 2014 to August 2015
Procurement: Design & Build
Location: Muswell Hill, London, England
Project Description
A refurbishment project of a listed building to provide additional retail and residential accommodation.
The project required the conversion and extension of the upper floors of a listed building to create improved and additional residential accommodation for private rental and the conversion of existing and creation of additional retail space at ground floor. Some retail units remained in operation throughout the works.
The building existing parts of the development achieved a Very Good BREEAM rating and the new build parts achieved Code of Sustainable Homes Level 4.
The requirements of the existing retailers changed during the post contract phase necessitating significant changes to the design, statutory consents and sequence of works.
Our Role / Scope
We have worked with the Client previously. We were instructed to step into an existing Team that the Client had inherited when they acquired the Development. We then represented the Client and the Clients interest's.
We acted as Project Manager for the project and as Contract Administrator within the Build Contract.
Best value was secured for the Client by using a competitively tendered Design & Build procurement route.
We promoted a collaborative approach with the Contractor and their designers to ensure that all parties were able to focus on a jointly successful delivery of the project.
Unusually the Client was to retain the development for letting, and we ensured this requirement was considered at all key stages.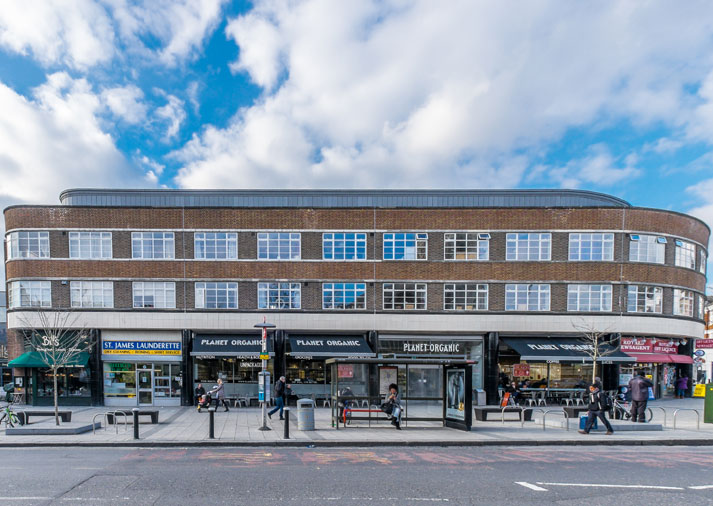 Technical Capacity
The team comprise of the following:
Project Director;
Lead Project Manager; and
Assistant Project Manager
Benefits To Client
Heritage experience allowed us to add value to the scheme as acquired by the Client;
Project Management and Building Surveying expertise used to protect the Clients interest;
Comprehensive understanding of legal requirements for completion of leases; and
Commercial experience used to ensure the incumbent Team met our Clients requirements.
// Removed Expetise tags - KG 13/09/2016 ?>