Client: Rockspring Property Investment Management
Role: Project Management and Contract Administration
Value: £7.5 million
Programme: May 2013 to September 2014
Procurement: Design & Build
Location: St Albans, England
Project Description
A new build project to provide a 123 bedroom Premier Inn Hotel plus retail accommodation at ground floor.
The project was within St Albans City Centre and included the demolition of the existing structures and retention and incorporation into the new build of part of the existing listed façade.
The Hotel specification was changed during the construction to ensure that the final product reflected the very latest specification required for a prominent City Centre site.
Retail units were let during the construction works and changes to meet the requirements of Tenants were included as the works progressed to ensure the units provided the best value to our Client.
Our Role / Scope
We have worked with the Client previously and we were instructed to step into an existing Team that the Client inherited when they acquired the Development to represent the Client and the Clients interest's. We acted as Project Manager for the project and as Contract Administrator within the Build Contract.
Best value was secured for the Client by using a competitively tendered Design & Build procurement route.
We acted as the principle interface between incoming Tenants and the Contractor and provided advise upon specifications to be included within retail leases.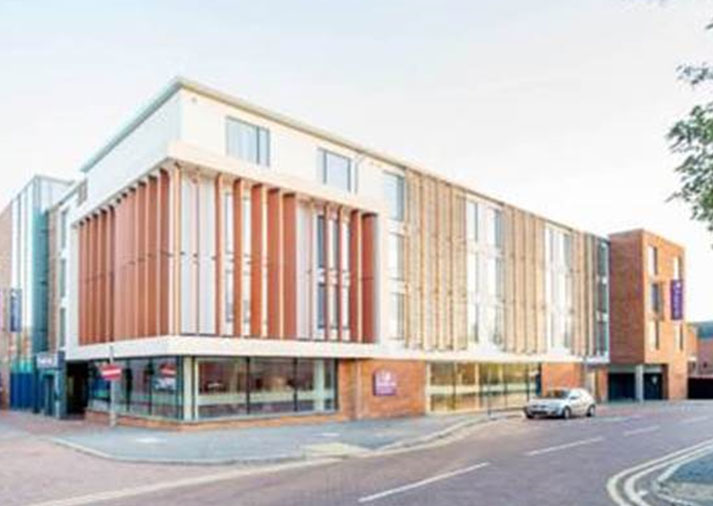 Technical Capacity
The team comprise of the following:
Project Director;
Lead Project Manager; and
Assistant Project Manager
Benefits To Client
Hotel and Retail experience allowed us to add value to the scheme as acquired by the Client;
Project Management and Building Surveying expertise used to protect the Clients interest;
Comprehensive understanding of legal requirements for completion of leases; and
Commercial experience used to ensure the incumbent Team met our Clients requirements.
// Removed Expetise tags - KG 13/09/2016 ?>