Client: SCOT Sheridan (Charlotte House) Ltd
Role: Employer's Agent
Value: Original Contract - £5.9M / Completion Contract - £1.6M / Acoustic Improvement Works - £220K
Programme: Original Contract - March 2014 to January 2015 / Completion Contract – April 2015 – October 2015 / Acoustic Improvement Works – February 2016 – April 2016
Procurement: Original Contract - SBCC Design & Build Contract For Use In Scotland (2011 Edition) / Completion Contract and Acoustic Improvement Works Contract – SBCC Without Quantities for use in Scotland (SBC/XQ/Scot) 2011 Edition
Location: Glasgow, Scotland
Project Description
Charlotte House is an existing 12 storey office building in Glasgow City Centre developed under the Business Premises Renovation Allowance (BPRA) scheme. The building has been leased to Travelodge who will open the property as a 171-bed hotel.
The project comprised the refurbishment and extension of the existing 1960's built, 12 storey office block. Existing occupiers of the 4 ground floor retail units and the 1st floor office remained in occupation for the currency of the project. Following the soft strip and asbestos removal, small extensions were formed at the rear at lower ground and ground floor levels to house the front and back-of house facilities. The external façade has been re-clad and new ppc aluminium framed double glazed windows were installed. The existing entrance canopy was refurbished and a new ppc aluminium framed bi-part entrance door and side screens installed. Repairs to the existing fabric were undertaken and upgrading of the structure to meet the requirements of current Building Regulations. Acoustic improvement works are being completed to meet Travelodge requirements.
Internally the hotel has been fitted out to Travelodge standard with the bedrooms formed and located over floors 2-12 with a linen room on each floor. Bedroom bathrooms are formed with pods. The ground floor comprises the reception/lobby, office, bar, bar store, café/bar, kitchen and waste store and the lower ground floor houses the staff room, and staff and guest wc's and also the plant areas. 2 new lifts have been installed and new electrical, mechanical and plumbing installation to serve the hotel.
Our Role / Scope
Our role in the project is to provide Employer's Agent services from Pre-Contract Stage through to Completion.
The original Main Contractor went into administration and Doig+Smith were involved in appointing the new Main Contractor to complete the works.
Pre-contract – Our role involved arranging surveys of the existing building, preparing tender documents and negotiating the contract amount for the original and Completion Works Contracts and also the acoustic improvement works contract.
Post-contract – Weekly site visits to review progress, chairing monthly progress meetings, managing a change control process including agreeing costs with the contractor prior to issuing any variations to the contract and certifying payments to the contractor.
Provision of principle interface between the Main Contractors and the Tenant.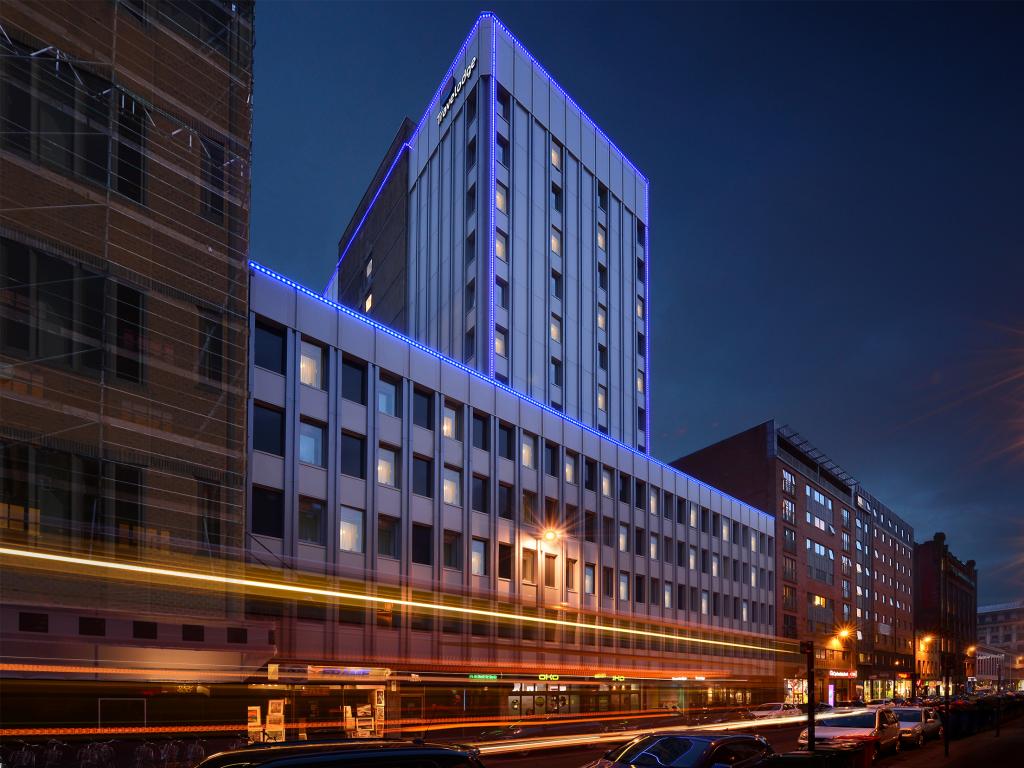 Benefits To Client
Close liaison with tenant.
Change control process controlled by Doig+Smith of tenant changes to the original works.
Close liaison with fund monitor.
// Removed Expetise tags - KG 13/09/2016 ?>