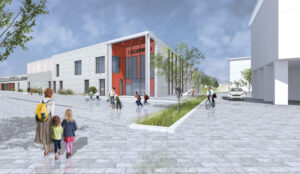 Notable progress has been made on the new-build project for Calderwood Primary School, with contract close achieved at the beginning of this week.
This important milestone means construction can get underway later this month, since all parties have now agreed upon the documentation required for progress.
The purpose-built non-denominational primary school will be home to 462 primary school pupils and 128 nursery pupils in the local area.
Doig+Smith has been appointed to provide its services in Quantity Surveying on this exciting project and will be involved right up to the point of completion.
We look forward to seeing how the school develops in the coming months.
See also: https://www.scottishconstructionnow.com/article/contract-close-achieved-on-calderwood-primary-school