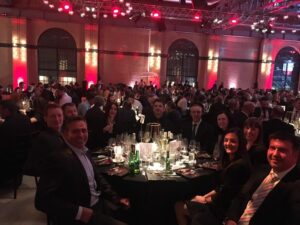 The 2019 Architect's Journal Awards took place in London's Shepherd Bush last night and Doig+Smith was there to celebrate excellence in architecture across the UK.
Two projects we've worked on were nominated for awards:
⭐️ Edinburgh Printmakers: Cultural Project
⭐️ Mackintosh at the Willow: Heritage Project
Although neither project was crowned the winner in its category, it is a massive honour just to have these projects recognised by the Architect's Journal and with such tough competition, the nomination alone is significant.
All in all, a great night was had by everyone, and our colleagues from Interserve, Will Rudd Davidson and Page Park Architects were very good company.
We hope to return to the event again next year and once again, extend our congratulations to all the 2019 winners!