Client: Edinburgh Printmakers Ltd
Role: Quantity Surveying, Principal Designer / CDM-C
Value: £6m
Programme: October 2016  -  August 2018
Procurement: SBCC Standard Building Contract with Quantities
Location: Fountainbridge, Edinburgh
Project Description
The Category "C" Listed North British Rubber Company office building is the only surviving element of a once large important 19th century industrial complex that was internationally renowned at the height of it's industrial output.
The building was in serious disrepair, requiring full restoration prior to providing Edinburgh Printmakers Limited with new facilities as they relocated from smaller premises elsewhere in the City.
These new facilities include:-
Gallery / Exhibition Spaces
Gallery Shop
Manufacturing / Processing Workshops
Environmentally Controlled Archive
Offices Accommodation
Learning / Education Rooms
Café / Social Hub
Our Role / Scope
Doig+Smith's role included cost planning, option appraisals, value and risk management, assisting in the valuing of the risk register, value engineering, whole life costing, procurement, management of change control, agreeing variations and agreement of the final account. Assisting in applying for and securing Heritage and Lottery Funding and Historic Scotland Grant funding.
Technical Capacity
The team comprise of the following:
Project Director;
Lead Quantity Surveyor
Assistant Quantity Surveyor;
M&E Surveyor
Principal Designer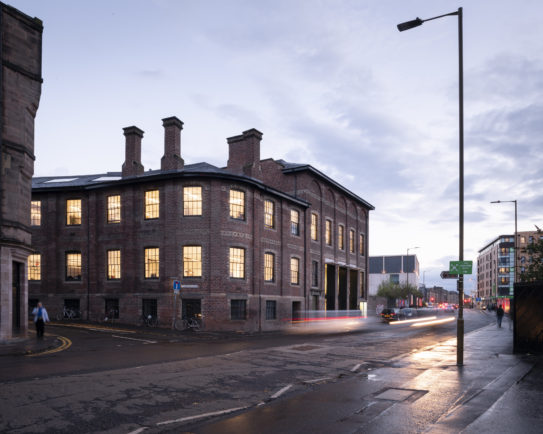 Benefits To Client
Cost Management: Stringent Change Control Management will ensure the Client is kept abreast of any variance from the recently completed Stage D Cost Plan.
Value Management: Early identification of risks and opportunities will ensure successful project delivery whilst striving to meet the Client's aspirations.
// Removed Expetise tags - KG 13/09/2016 ?>