Client: University of Strathclyde
Role: Quantity Surveying Services
Value: £44 million
Programme: 2005 - 2014
Procurement: 2 Stage Tender using NEC3 Option B contract
Location: Glasgow, Central Scotland
Project Description
The refurbishment of the James Weir Building, following the fire in 2012, comprised new laboratory facilities, installation of a new mezzanine within the existing building, new workshops, new teaching space, ICT rooms, lecture rooms and staff offices to accommodate the Faculty of Engineering. This project also included backlog maintenance works to replace the windows, roof coverings, install a cleaning cradle and construct a new feature stair tower. The project was completed on time and on budget.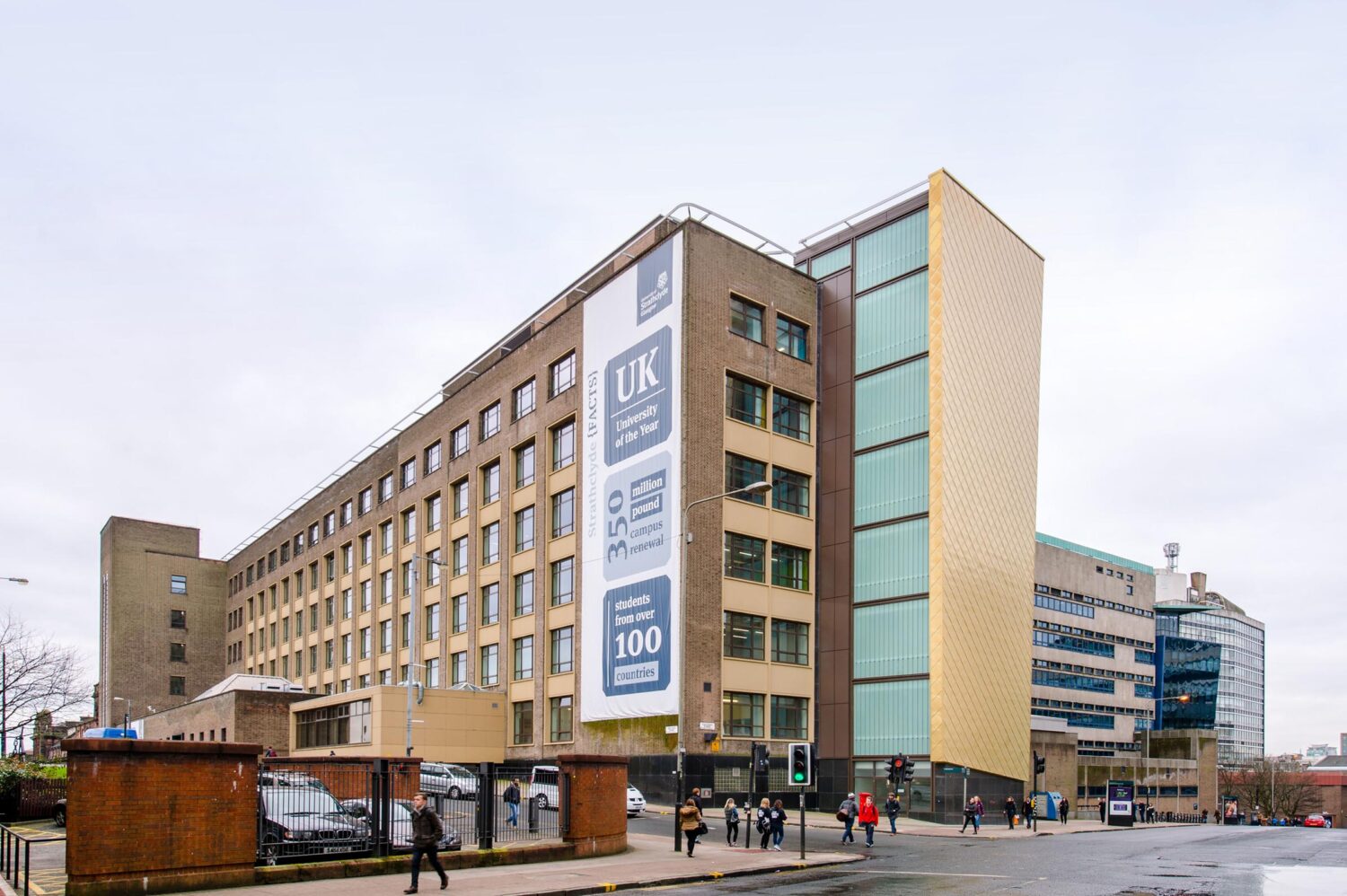 Our Role/Scope
Doig+Smith's role included cost planning, option costing, value and risk management, preparation and management of the risk register, extensive value engineering, whole life costing, bespoke procurement advice, management of change control, agreeing variations and agreement of the final account.
Technical Capacity
The team comprise of the following:
Project Director; and
Lead Quantity Surveyor
Benefits To Client
Alternative Procurement: On the James Weir Building we were challenged by the University to refurbish the building and re-open it as quickly as possible. We advised on a bespoke procurement route which split the works into 3 distinct phases, demolition & strip-out, internal fit out and backlog maintenance. Through collaboration with the Project Manager we advised on an alternative 2 stage procurement route which allowed the project to be completed, on programme. Of particular note, we delivered the internal fit-out works from RIBA Stage 2 to completion within 10 months.
Value Engineering: Budget was of paramount importance to our Client and by working closely with the Client and design team Doig+Smith established fixed work package budgets at an early stage and by implementing our strict cost control procedures we ensured that the design and cost were aligned as the project progressed. During the second stage tendering the mechanical and electrical package was returned £500k over budget. Through collaboration with the preferred sub-contractor, the main contractor, the designer and the Client, Doig+Smith facilitated a value engineering process that delivered £700k of savings without impacting quality or the performance of the systems.
Whole Life Costing: Doig+Smith undertook whole life costing for the external envelope on the James Weir Building to consider an overcladding solution versus new windows and internally insulating the building. We demonstrated that the latter was the lowest whole life cost and also saved the University around £1m in capital expenditure.
Collaboration: The success of the James Weir project relied on collaboration between BAM (Contractor), Doig+Smith and Gardiner and Theobald (Project Manager). Through regular cost, programme and design reviews we ensured that this project was delivered on time and on budget.
// Removed Expetise tags - KG 13/09/2016 ?>