Client: Kelvinside Academy
Role: Project Management and Quantity Surveying Services
Value: Masterplan - £5 to £7 million; Library - £130k
Programme: Masterplan – July 2015 to TBC; Library - July 2015 to September 2016
Procurement: TBC
Location: Glasgow, Central Scotland
Project Description
Kelvinside Academy are looking to redevelop their Library and adjacent Staff Room Area to create a more functional space for students to utilise, maximising the flexibility and capturing the changing working approaches with an increased move towards group, rather than individual study.
In addition to the library redevelopment Kelvinside Academy requested an overall school masterplan options appraisal, particularly with the aim of assessing options for the creation of a clearly identifiable Junior School with its own identity and enhancing the existing school classroom provision.
These masterplan options included redevelopment within the existing schools buildings, areas of refurbishment and several new build options to provide a new standalone Junior School building with its own entrance, whilst still having access to the Senior School facilities.
Our Role / Scope
Our role in the project is to provide Project Management and Quantity Surveying from Project inception through tender and construction to completion.
Throughout the initial feasibility and concept design phase Doig+Smith had an all-encompassing role incorporating all the pertinent issues, such as assisting Kelvinside Academy in developing their brief and management of the Design Team for the masterplan and library.
A preferred option has been selected for the masterplan which will be reviewed following conclusion of the library redevelopment.
Doig+Smith are providing high level Project Management and Cost Management for the library project, which has an estimated completion date of early August 2016.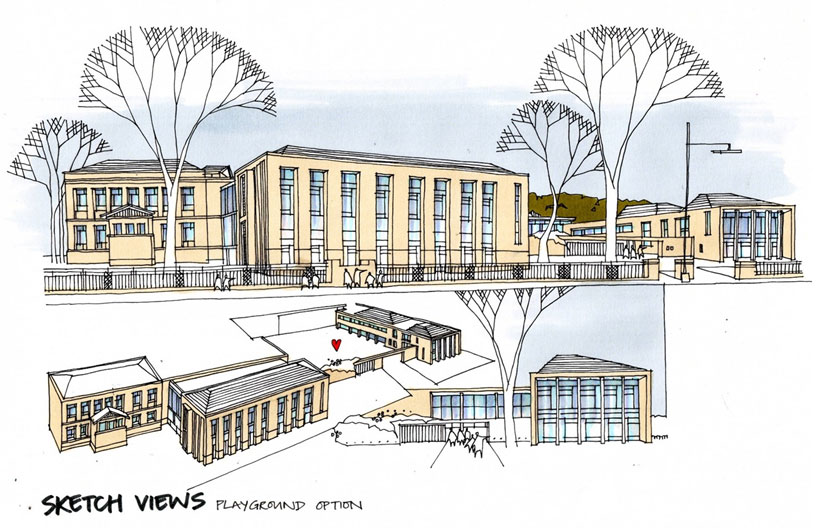 Technical Capacity
The team comprise of the following:
Lead Project Management;
Lead Quantity Surveyor
Benefits To Client
All of Doig+Smith's key team members are experienced in options appraisal;
Comprehensive understanding of pre-contact design management;
Multi-discipline commission utilising streamlined and consistent processes.