Client: hub West
Role: Cost Consultancy
Value: £3.5 million Prime
Programme: July 2014 to 2017
Procurement: hub West D&B
Location: Kirkintilloch, Glasgow, Central Scotland
Project Description
The proposed works comprise of the renovation of the former Town Hall, a listed building in a state of disrepair, together with the construction of an adjacent new build extension. The mixed use project will provide a local community venue for receptions and celebrations and a heritage display whilst the upper floor of the new extension provides offices space for Small Business sector.
Our Role / Scope
This £3.5m project is currently in Stage 2 of the hub procurement process. Doig+Smith are appointed to provide full cost consultancy and principal designer services. We've worked collaboratively with the Design Team and Contractor to ensure added value has been brought to the project by communicating regularly with the various stakeholders. Analysis of key elements and their cost impact on the overall budget has been consistently under review and communicated to ensure that all team members and stakeholders were aware of the current cost position.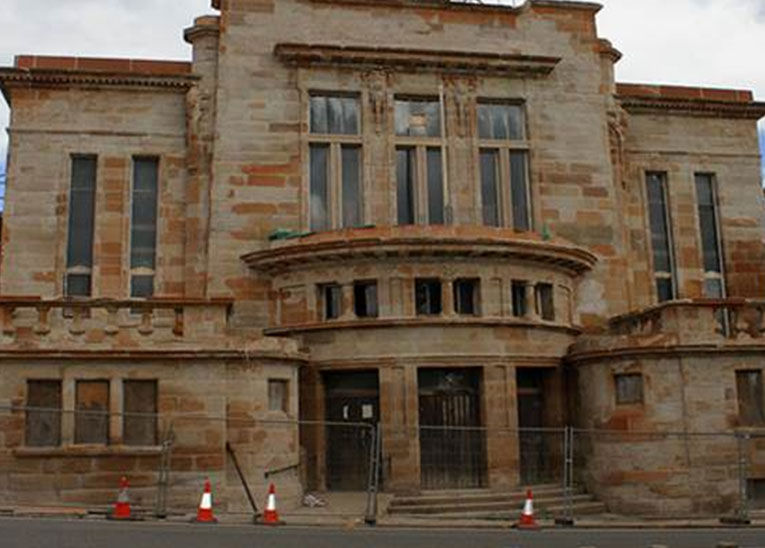 Technical Capacity
The team comprise of the following:
Lead Quantity Surveyor
Assistant Quantity Surveyor
Benefits To Client
Close consultation between the Design Team and Contractor from the early stages of the project allowed for a collaborative approach to ensure the proposed works aligned with the Project Budget whilst optimising the functionality of the building for the Client.
Extensive value engineering and analysis of certain aspects of the design was conducted to ensure the brief, budget and most efficient construction programme was achieved and did not compromise the design.
Clear definition of the scope of works from the outset of a project is key in ensuring the entire project team is aware of the end goal and what actions each team member must complete to achieve the desired outcome.
The collaborative approach adopted on this project mitigated the effects of scope change, however it is essential to be clearly defined at an early stage to avoid abortive work.