Client: Aberdeen City Council
Role: Full Quantity Surveying Services pre and post construction
Value: £52 million
Programme: Commencement August 2009 - Completion Spring 2011
Procurement: SBCC Design and Build
Location: Aberdeen, Scotland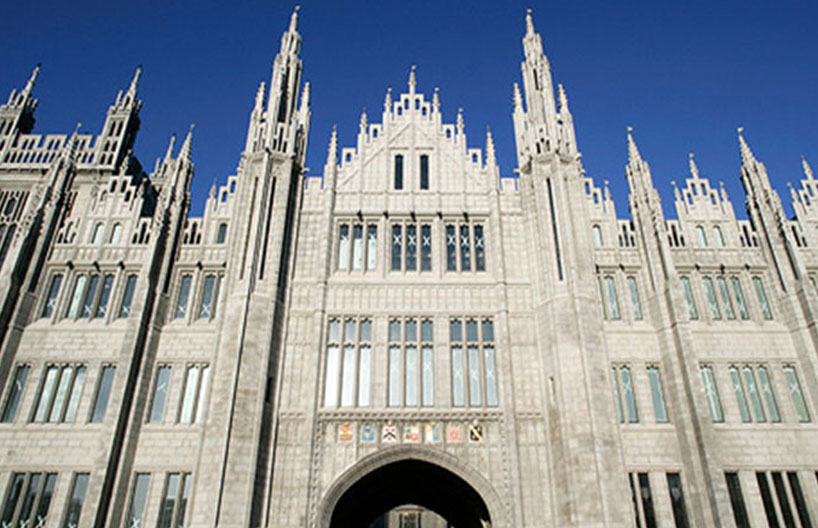 Project Description
Design and Construction of a 19,900m² new council headquarters comprising a six storey office facility, public access and customer service areas, staff café, corporate business hub, multi story and surface car parking and all external works including extensive hard and soft landscaping.
Enabling works contract consisting of the retention of approximately 10,000m² of façade and the demolition of the remaining structure down to basement level.
Procurement of office furniture and fittings.
Our Role / Scope
Full Cost Management Services from inception to completion.
Technical Capacity
The team comprise of the following:
Project Director;
Lead Quantity Surveyor; and
Assistant Quantity Surveyor
Benefits To Client
Stone Cleaning and Repairs: The retained façade includes an area of approximately 10,000m² of granite. This façade is over 100 years old and various elements were in need of repair and replacement. A lack of access pre-construction increased the inherent risk present in any historical project in terms of unidentified scopes of work which arise during the course of construction. A different approach was necessary in order to mitigate the risk to the Client. The maximum scope of work in terms of stone cleaning and repair was identified, along with a conservative estimate of the extent of high level masonry down-taking and rebuild requirements. This was then priced by the tenderers with the caveat that any reduction in this scope would be passed to the Client, even though the contract was a design and build fixed price. This gave cost certainty of the maximum price of this scope of work.
Demolition and Façade Retention: The existing structure at Marischal was unsuitable for re-use as a multi functional Council Headquarters facility. Demolition and the new build of the entire building within the retained façade presented a significant challenge. A cost was negotiated and agreed for the purchase and re-sale of the façade retention system, in effect capping the cost of delays against the hire of the system and saving the Client over £100K.
A number of cost options were prepared, including the creation of new building footprint. However, the successful and most economical option was that of reducing the thickness of the floor/services zone to increase the number of levels within the building.
This was achieved through the use of castellated beams for service runs. Identifying the most economic service strategy as a result of the fixed building shape, sequencing the works, temporary slappings and other construction challenges are particularly prominent in this building.
The integration of the new structure and frame required extensive underpinning to the façade, alterations to form openings in masonry and over 500 padstones. Cathodic protection was proposed for maintaining existing steel lintels and the process of opening up the façade, providing a power supply and installing the system added a further complication to the design.
// Removed Expetise tags - KG 13/09/2016 ?>