Client: hub West Scotland / West Dunbartonshire Council
Role: Quantity Surveying, CDMC and Principle Designer Services
Value: £14.75m
Programme: June 2016 - April 2018
Procurement: hub DBDA
Location: Dumbarton, Scotland
Project Description
The new build council office is the main component of the West Dunbartonshire Councils Office Rationalisation Programme, which succeeded in reducing the amount of office space occupied by the council.
The project was an opportunity for the council to introduce best practice workplace environments which were developed through a change management programme. The design was developed to allow the council to embed new ways of working across service department; enable easy access to services including back office/front office splits, partnerships and joint working. By improving the quality of the accommodation, the project has minimised the whole life cost burden to the council.
The works comprised the demolition of the existing Burgh Hall to make way for the new build element of the office building. The site on Castle Street utilises the existing Grade A listed façade which was formerly part of the Dumbarton Burgh Halls (the old Academy Building). This façade has many components which required an integrated solution to the design including the restoration and conservation of the historical façade, the regeneration of a town centre site and the establishment of a 21st century workplace providing flexibility for council activities together with openness for public access to services.
Following our early stage advice under Strategic Support Services, the project was successfully delivered through hub Stage 0 and stage 1.
A compliant Stage 2 was submitted and, further to value engineering, the main works achieved Financial Close in August 2016.
The project was completed in April 2018 and has received awards and commendations from several industry bodies including BCO; RICS; and the Scottish Property Awards.
Our involvement at each of the stages throughout the project together with our challenge ethos, ensured that the project remained on budget. Whilst there were a number of budgetary challenges we worked collaboratively with the Design Team and Tier 1 contractor to resolve these and remain within the project financial constraints.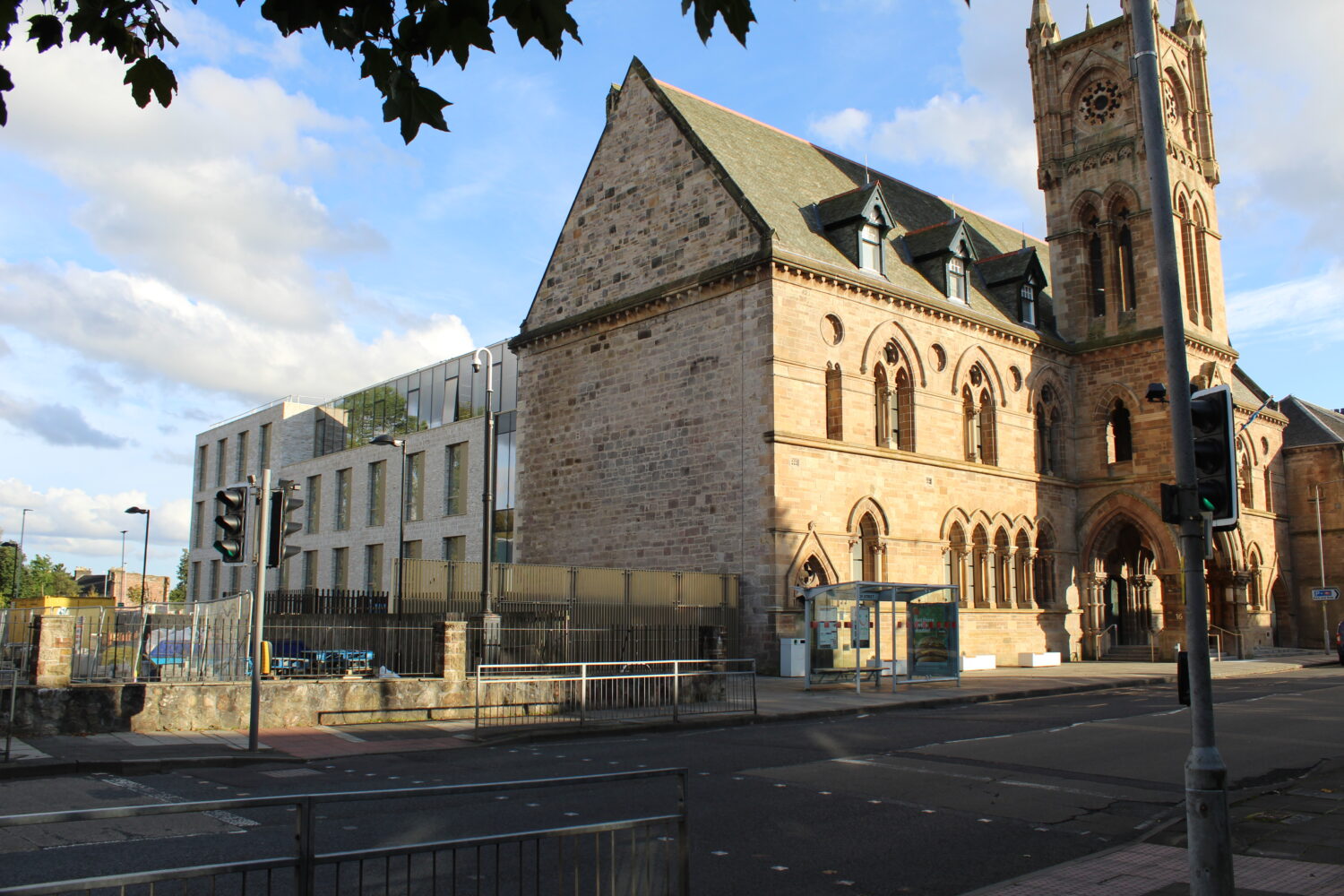 Our Role / Scope
Our role on the project was to provide Quantity Surveying and CDMC / PD services from Strategic Support Partnering Service stage through to Financial Close and subsequent Cost Management services through to completion on site.
Technical Capacity
The team comprised of the following:
Project Lead Quantity Surveyor, Director
Quantity Surveyor
CDMC/Principle Designer
Benefits To Client
All of Doig+Smith's key team members are experienced in hub forms of procurement.
Comprehensive understanding of hub procurement processes.
// Removed Expetise tags - KG 13/09/2016 ?>