The Peterhead Port Authority have released exciting news: they have awarded the £30+ million contract for the Inner Harbour Redevelopment Project.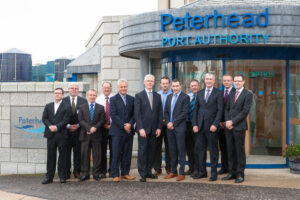 Over the course of 18 months the project is set to strengthen and deepen the inner harbours, widen the harbour entrance as well as land reclamation and demolition works. Structures within the harbour will also be realigned to accommodate larger and deeper drafted vessels. In order to allow dredging works to take place on the harbour floor, a new 'RD Piling' solution will be used to strengthen the existing quay walls in the harbour. McLaughlin & Harvey and RPS consulting Engineers collaborated to ensure the RD system will specifically suit the requirements in Peterhead. Doig+Smith have aided in the project by providing advice on the Public Procurement Regulations for the Inner Harbour Redevelopment.
This project will be one of the largest developments in the history of the Port and will most likely play a major part in the fishing, oil, gas and decommissioning industries in the future. The works will create over 100 full time jobs involving many local companies and businesses while also sourcing significant amount of materials for the project locally. This will prove to make the port a major contributor to the economy in the North East of Scotland.
Doig+Smith are pleased to be involved with such a prosperous project and can't wait to see the finished results!