Eight of our staff members have volunteered to take part in the 10k Great Scottish Run on 2nd October.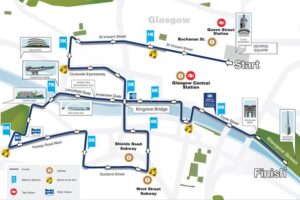 They have generously decided to do this to raise money for our company charity – Ronald McDonald House in Glasgow.
This charity provides amazing support for families while their children undergo cardiac, transplant or cancer treatment in hospital.
The Ronald McDonald House needs £400,000 a year to run the facilities and services to support the families as they do not receive any funding; they only exist through fundraising and private donations.
It would be greatly appreciated if you could make a donation to this outstanding cause. We have therefore provided the link below to our 'Just Giving Page'.
https://www.justgiving.com/fundraising/Doig-Smith-Ltd
Thank you for your support.